The 2022 Surjit Singh Lecture
April 8 @ 6:00 pm

-

7:30 pm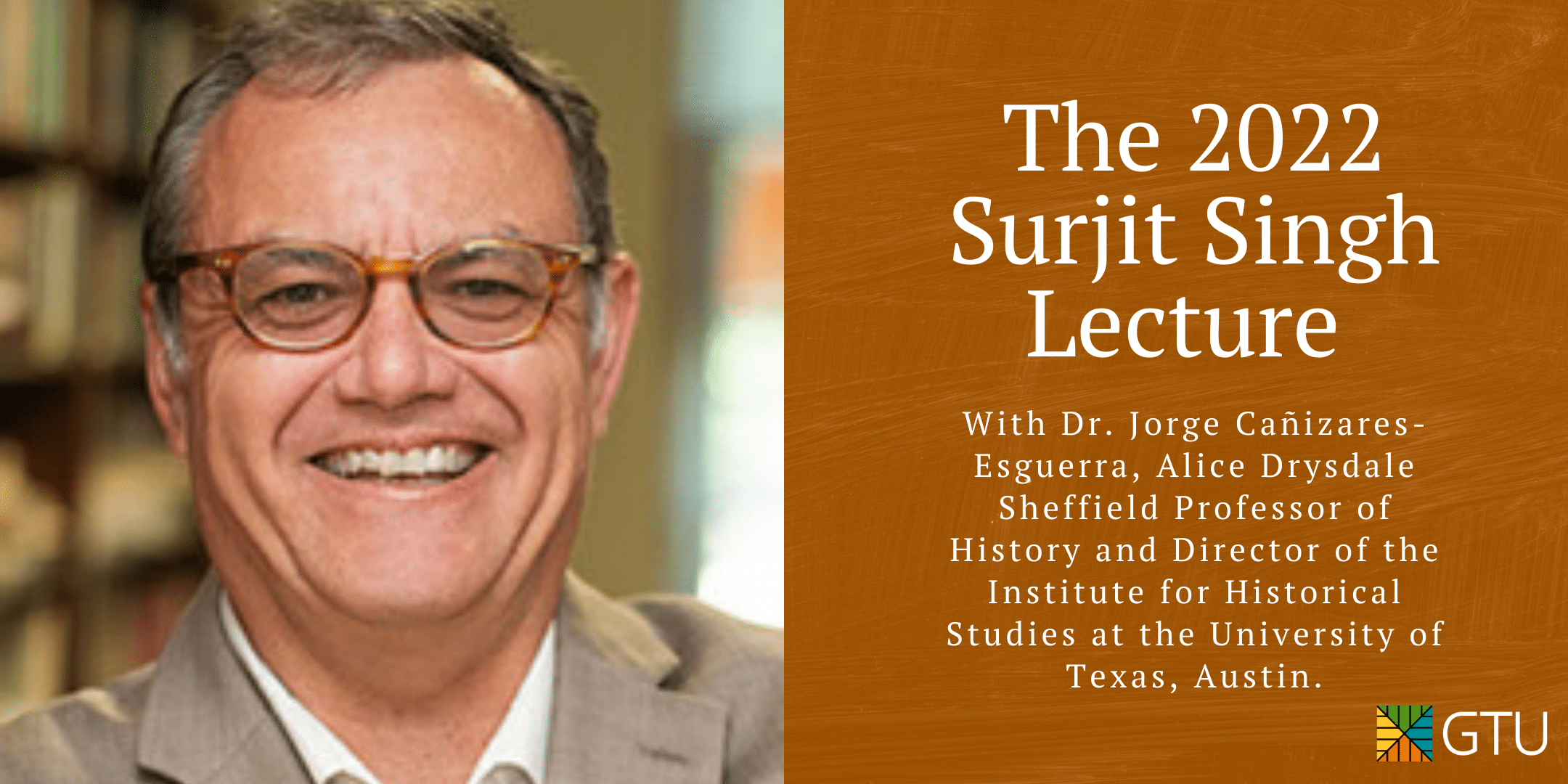 Join us for the 2022 Surjit Singh Lecture.
This year's speaker will be Dr. Jorge Cañizares-Esguerra, Alice Drysdale Sheffield Professor of History and Director, Institute for Historical Studies at the University of Texas, Austin.
Title: "The Virgin Mary as Warrior: Marian models of women's religious experience in colonial Latin America."
Description: The historiography of women's piety in Latin America usually focuses on discrimination and dominant colonial ideologies of religious passivity. Yet a study of Mariology suggests that Hebrew Bible models of Mary were not only numerous (Song of Songs, Book of Wisdom, Ruth, Judith, Yael) but deeply contradictory, creating enough room for women to gain and wield immense religious power. This talk explores these contradictions to find surprising forms of religious experience that challenge our understanding of Marianism and the power of women in Latin American colonial societies.
Register to join the free, virtual event here: https://www.eventbrite.com/e/the-2022-surjit-singh-lecture-in-comparative-religious-thought-and-culture-tickets-252286324187