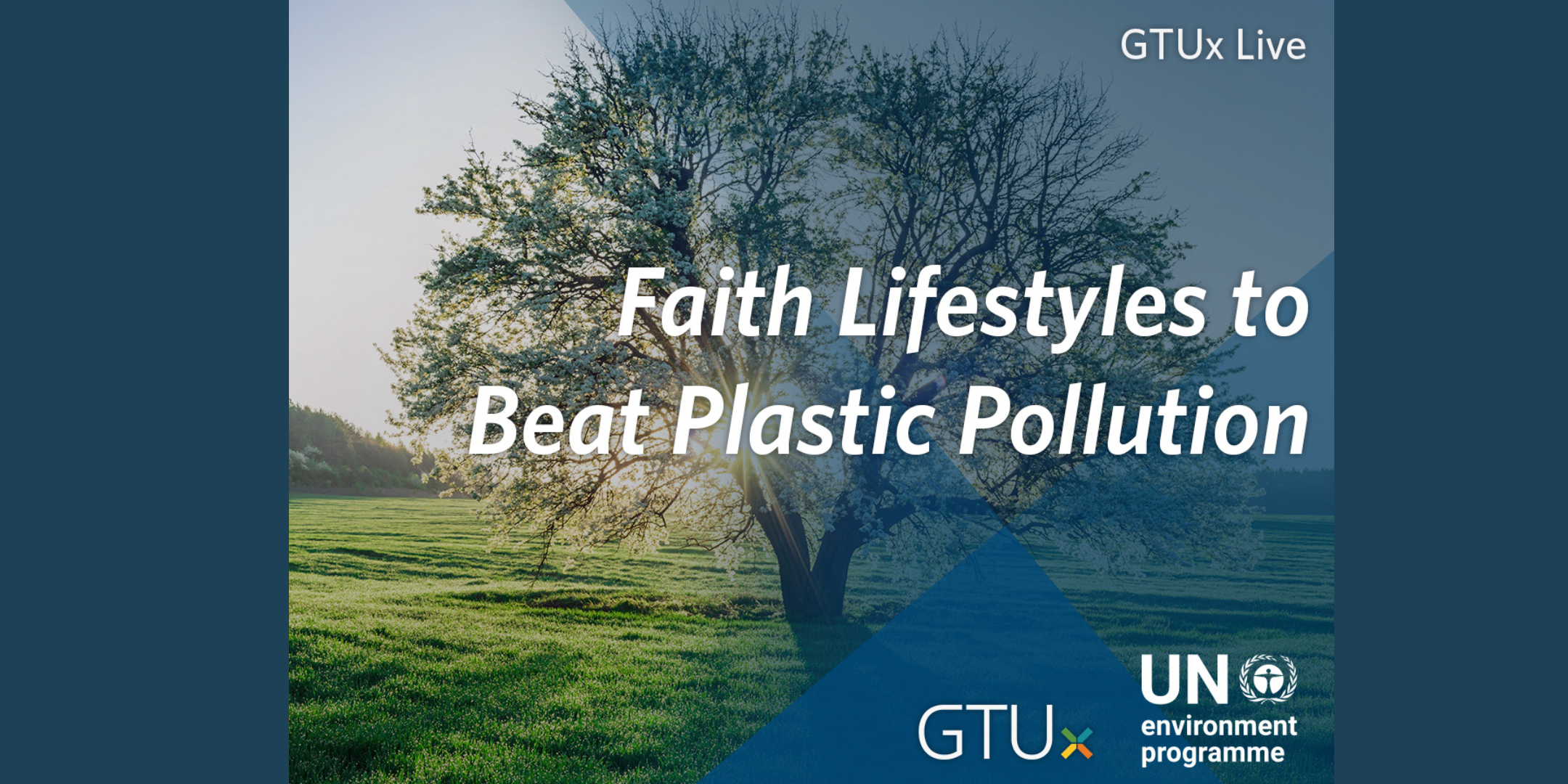 Join Dr. Iyad Abumoghli and a panel of experts, including Sarah Berg, Acting Director for the Center for Climate Justice and Faith at Pacific Lutheran Theological Seminary, for a live discussion of the ways in which faith communities are uniquely positioned to combat the climate crisis.
This GTUx Live event will specifically focus on actions that can be taken to combat plastic pollution — an area in which faith-based organizations are positioned to be significant catalyzers through educating, activating and inspiring their communities; developing capacity for sustainable practices; advocating policymakers and mobilizing the private sector; and collaborating with their community partners to advance change.
Register on Eventbrite.