Divining Freedom: Queer Reconceptions of the Tarot Deck
March 22 @ 6:00 pm

-

8:00 pm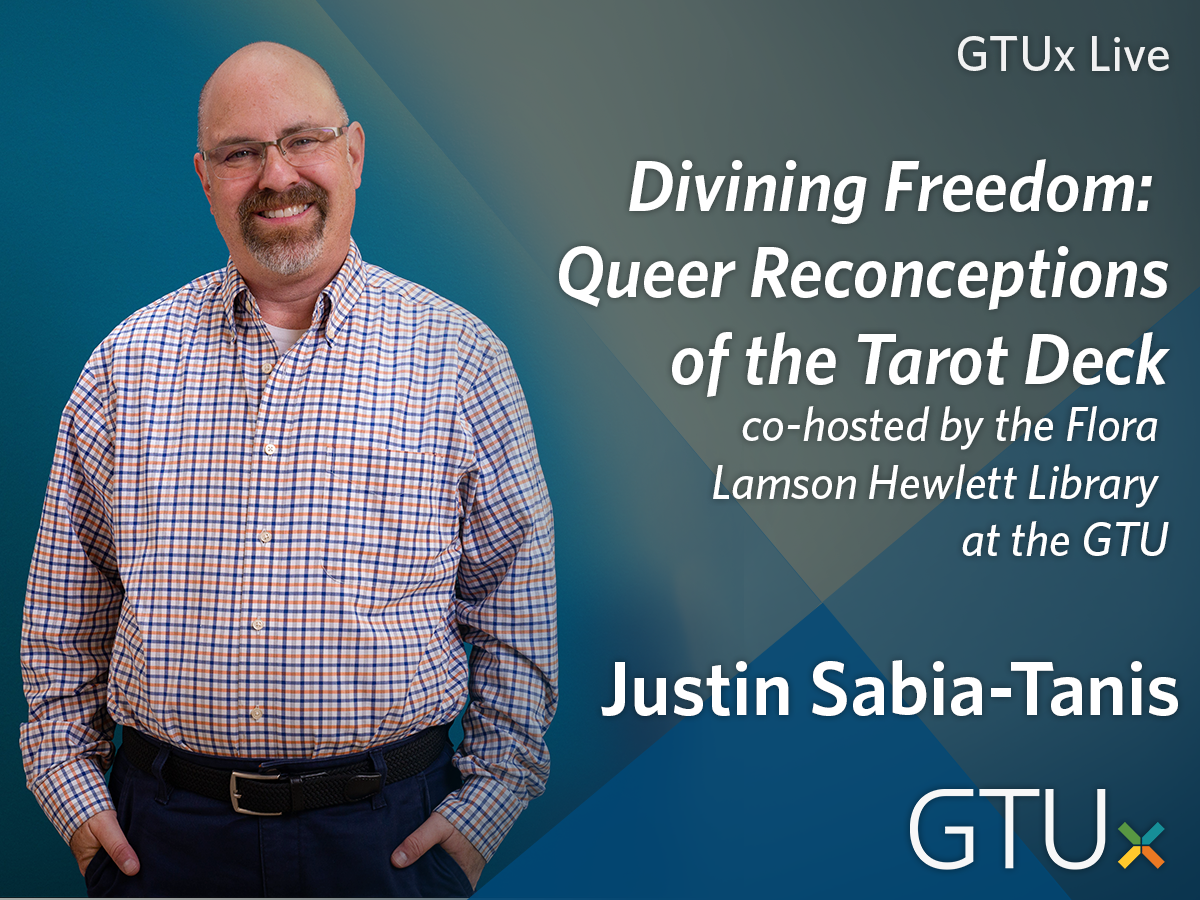 Register for this event on Eventbrite.
Tarot decks can be seen as a mirror, reflecting back insights about ourselves and even offering glimpses of the future. The illustrations and interpretations of traditional cards, however, are rooted in a white, patriarchal, heteronormative mindset; for those who do not fit this mold, this can obscure their meaning and limit their liberative potential.
Enter: queer artists who have re-envisioned these decks, with new, enlivening meanings and beautifully illustrated images that reflect a queer sensibility and a drive towards justice. How does "queering" the tarot help point our way to greater freedom and deeper spiritual insight?
This year's lecture will be presented by Rev. Dr. Justin Sabia-Tanis. Dr. Sabia-Tanis is an assistant professor and director of the Social Transformation program at United Theological Seminary. He earned his PhD from the Graduate Theological Union in Interdisciplinary Studies in addition to a Master of Divinity degree at Harvard Divinity School and a Doctor of Ministry from San Francisco Theological Seminary. As a pastor, he served congregations in Boston, Honolulu, and San Francisco and was Director of Leadership Development for Metropolitan Community Churches; he is now with the United Church of Christ. In his prior work, he served as Managing Director at the Center for LGBTQ and Gender Studies in Religion (CLGS) and directed communications for the Hawai'i Equal Rights Marriage Project, the National Center for Transgender Equality, and Out & Equal Workplace Advocates. He has taught at the University of Arizona, Pima Community College, Iliff School of Theology, and Pacific School of Religion. He lives in Minnesota with his husband, Henry, and their two dogs.
Each Spring, the GTU Library presents a lecture in the series The Reading of the Sacred Texts. The series was inaugurated by Dr. John Pairman Brown in 1993 with a reflection entitled, What Makes a Text Sacred? Over the intervening years speakers have addressed the question from many points-of-view. Previous lectures in this series can be found here.